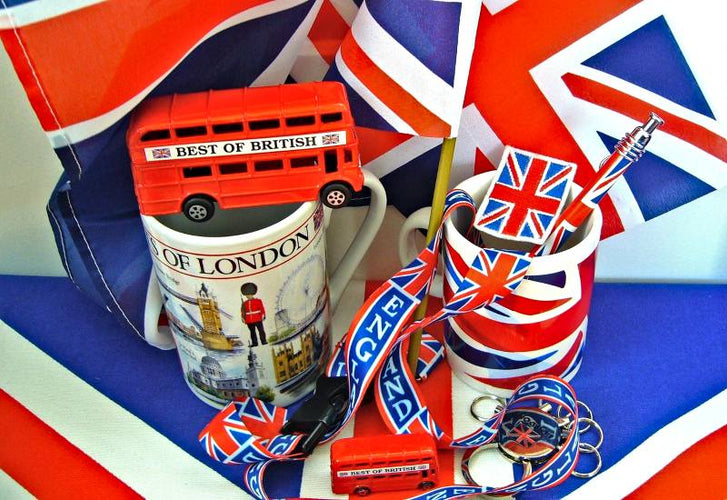 The United Kingdom, made up of England, Scotland, Wales and Northern Ireland, are popular holiday destinations with beautiful natural landscapes and historic buildings.
However, choosing the right London, UK, Scotland souvenirs from the UK can be quite a challenge as people cannot decide which souvenir is best or which holiday feature is most memorable and a souvenir is worth buying.
Here's a simple breakdown of some of the top UK attractions and what souvenir to combine (for England, London souvenirs were mentioned as this is the most popular tourist destination in the country).
England
Here are some of the best London souvenirs.
Big Ben - Big Ben is a spectacular sight on the Houses of Parliament; So it's no wonder it's a wonderful souvenir idea in English. A model of the Big Ben is probably the best way to appreciate such a wonderful landmark, as it can sit in the middle of the mantelpiece (a miniature version, of course).
Tower Bridge - Tower Bridge is beautiful, but even more beautiful in the snow! Get yourself a Tower Bridge snow globe that's great as a decoration. Remember, a blizzard is for life, not just for Christmas!
The London Eye - The London Eye looks amazing and you will surely miss it once you've been to or near it, but you can take some of the wonder home with a sparkling glass paperweight, a top-notch souvenir from England.
For a combination of the best British souvenirs, a trio of the above three milestones come together in the design of various London souvenirs and there are also models of them.
Buckingham Palace - A prestigious London gift idea is a hand-painted Buckingham Palace magnet that is sure to add a stately touch to your refrigerator.
The Tower of London - A historic London tea towel featuring the magnificent Tower of London can decorate any kitchen and makes a perfect English gift.
There are plenty more great gifts from England.
Scotland
Edinburgh Castle - A historic and beautiful castle, take its beauty with you everywhere with the Edinburgh Castle Keychain.
Scottish Piper - Everyone loves the sound of Scottish bagpipes from time to time and Scottish Piper's teddy bear in her red tartan skirt is just adorable.
Tartan Print - Symbolic of Scotland and striking in its own right, the tartan print is stylish and looks fabulous on a Scottish tartan pen, dish towel or bag.
West Highland White Terrier - Super cute and adorable, nothing beats a Westie plush as a lovely gift from Scotland for a child or dog lover.
Loch Ness - See the Loch Ness Monster on a souvenir fridge magnet. Bring the secret of the hole to your fridge door with a Nessie magnet.
Ireland
Including Northern Ireland and the Republic of Ireland, which is not officially part of the UK, but it doesn't hurt to share the love.
Shamrock - Symbolic of Ireland and looks great on a t-shirt or bag.
Goblins - Maybe they exist, maybe not, but goblins look great on keychains and bottle openers.
Dublin - Ireland's pleasant capital has a picturesque skyline that makes a keychain or magnet look very nice.
Welsh
Wales has some of the most picturesque scenery in the UK and is a popular holiday destination, even for UK residents outside of Wales.
Welsh Dragon - The majestic Welsh Dragon on a keychain or fridge magnet is the epitome of memorabilia from Britain.
Snowdonia - a beautiful landscape that you simply cannot forget. Save a photo of her in a souvenir photo frame from Wales.
Sheep - Did you know that Wales has three to one more sheep? Get an ultra cute and cuddly lamb plush, a perfect British gift for a boy.
Other gifts from Great Britain
There are other types of British gifts that are not representative of a country but of the United Kingdom as a whole, such as Union Jack souvenirs.
Union Jack gifts are very popular and come in all kinds of shapes, making them an ideal gift idea for people of all ages as there is something for everyone. From T-shirts and teddy bears to boxer shorts, rubber ducks and chocolates, there is no shortage of great products when it comes to the Union Jack flag.