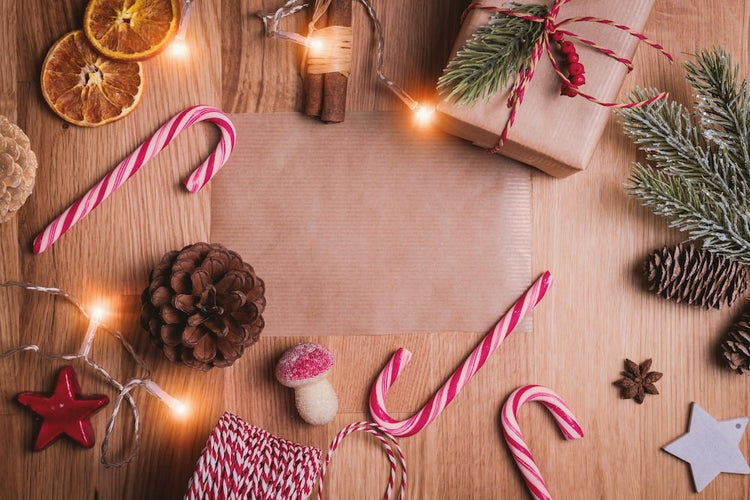 As the Christmas season approaches, with all the stress and anxiety of life, it is easy to get caught up in a hurry and forget the unique aspects that can make the occasion memorable.
To make this Christmas merry, you must take some time out to make special plans in order to enjoy the festival and live up to the expectations of your family and friends.
If you are out of ideas for what to do this eve, don't worry!
We have got you covered.
Scroll down to acquire some exciting tips.
1. Surprise Your Companions With Some Impressive Souvenirs
'Sharing is caring.'
It is one of the most exciting ways to make your festival extraordinary.
It will be best if you get some inspiring products as presents. Select the gifts according to the preferences of the individual for whom you are buying. You can start by showing your love to your family before spreading it on the streets.
Not to forget yourself, also get the best for you own self, as this festival comes after a long year so you should make full use of this opportunity and enjoy it to the maximum.
2. Invite Neighbors And Close Buddies To Your Place
It is time to relish the event, so why should you stay alone?
You must invite your friends and neighbors to your place and have fun. Dance to the songs, have a great meal together, and turn the night into a blast!
Moreover, you may also make your guests do some fun activities. For example, bring your family and friends together and start a friendly competition. You may play truth or dare or mimicry of one of your friends. Such things can always give some leisure moments. You may also arrange some fireworks to add a flair to this festival.
It can also be the best time to make it a movie night. You may enjoy one of your favorite movies in the company of your best mates.
3. Decorate Your House
It will give you a great feeling if you decorate your house.
You may start with a Christmas tree, which is essential in decoration. The size of the tree might differ according to where you want to place it. Usually, it should be set up in your living area as the whole family and friends will gather in the living room.
Start your decoration with the lights. Small neon lights will give an innovative look to the tree corner. The color of the light can differ according to your preference. When it comes to putting garland on a Christmas tree, there are no compulsions.
Start at the top of the tree and gradually increase the quantity of garland between each wave. Lastly, include some ornaments to enhance its beauty.
Apart from the tree, you can also improvise in decorating other parts of your house, putting hangings on the walls, adding extra lights, and lighting candles.
4. Arrange A Setting For A Photo Booth
After you finish decorating the house, don't forget to manage a photo booth. Here all the guests and family members can join and take memorable pictures. You can make some exciting backgrounds or make funny tools for taking some unforgettable photos.
When Christmas day gets over, you can recall this eve with the help of lovely photos of your family and friends together.
5. Prepare Some Unique Things To Eat
No festival is complete until you arrange something to eat. So, it would be best if you thought out of the box.
It shows your creativity and eagerness to celebrate distinctively. For example, you may get some innovatively shaped cookies, as it is the winter season, arrange hot beverages and prepare buffet-style food as people are happy to pick and choose according to what they want to eat.
6. Plan To Go To A Holiday Destination
It is the best time you may spend with your friends and family as Christmas provides you with a long vacation.
Make a plan to go to a holiday destination. It is one of the best things you might do to make a memorable trip. By planning it on the festive eve, you will enjoy it, and more importantly, it will not cost you much as discounts are available.
This way, you can stay close and spend more time with your precious ones.
7. Visit An Orphanage Or Old Home
Don't let the happiness of Christmas be concise to your surroundings only.
Instead, you should spread it to other people who live alone and have no one to share their moments with. The best place can be an orphanage or an old home. You may take some gifts for them to share the festival's joy from British Souvenirs shop.
Putting a smile on someone's face can make you feel larger than life, and it can be the best memory.
Conclusion
With all such arrangements, your Christmas is going to be great. Just try to keep everything in check.
You have fewer chances to make mistakes in pre-planned things, giving you extra time to enjoy them more.