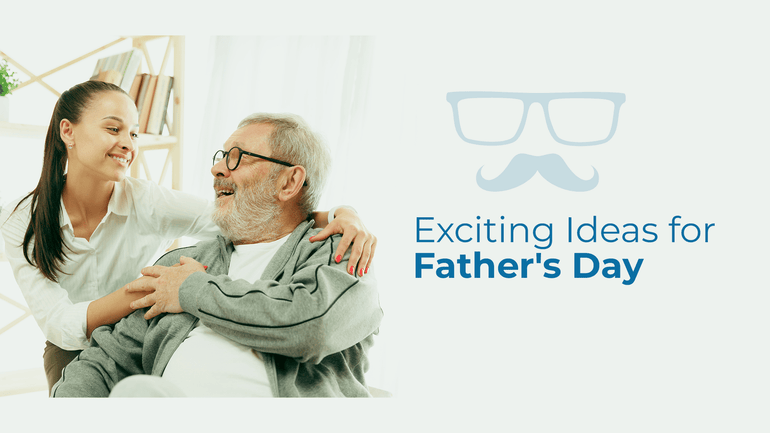 With Father's Day fast approaching, if you are lucky enough to still have your father present and well in your life, then you should absolutely celebrate him, not just on the day itself but indeed on every day of the year.
So, instead of buying him the usual bottle of whiskey or novelty tie, continue reading to discover some more exciting, innovative, and far more thoughtful ideas for the perfect gift to show your dad just how much you love, care, and appreciate for him this Father's Day.
The DIY Expert
If your father is somewhat of a self-confessed DIY enthusiast, then there could be no better present this Father's Day than something tool-related, and what is more, you could even have the tool personalized with your father's name or even nickname.
From hammers and spanners to toolboxes and even tape measures, there is a wide plethora of different tools and DIY-related accessories which are guaranteed to delight your dad this Father's Day.
Whiskey Subscription Service
For those dads who enjoy relaxing with a nip of whiskey, or indeed another type of spirit, then an exciting gift idea for Father's Day which will certainly warm him up on those winter nights, why not treat him to a new bottle of whiskey every single month for either six months or for an entire year.
One of the most impressive things to come out of the rise and positive boom surrounding online shopping is the multitude of subscription services on offer, so if your father is not partial to whiskey, why not try one of the over monthly deliveries, including:
Cactus and Succulents
Coffees from Around the World
Men's Moisturisers & Lotions
Retro Sweets Pamper
Cheese of the Month
Local Businesses
Fathers Day gifts are usually saturating the shelves of local supermarkets and corner shops from around the beginning of April, but sometimes if you shop more locally and turn to handmade and smaller businesses and products, then you can get something that is still affordable yet far more individual.
Such handmade gifts for your dad this Father's Day could include one or more of the following:
Father's Day Personalised Chocolate Poem
Wooden carved photo frame
Lego mini figure
Personalized beer crate
Hand-painted portrait
Photo keyring
Toys & Games
Inside, every single person is a small child who loves to play with toys and games, and even though snakes and ladders is perhaps a little too primitive for your father, there is a myriad of more appropriate toys and games.
In the past few years, some LEGO sets have become incredibly intricate and are certainly not for children, and as long as you choose a box labeled 'Lego Expert' or 'Lego Creator' as a present, your dad will be amused and delighted in equal measure as he will have a collectable item at the end of his build.
Other suitable adult games and toys for Father's Day include:
Indoor Golf
Joking Hazard NSFK Board Game
Nintendo Switch Video Game
Cards Against Humanity Card Game
Basketball Stress Balls