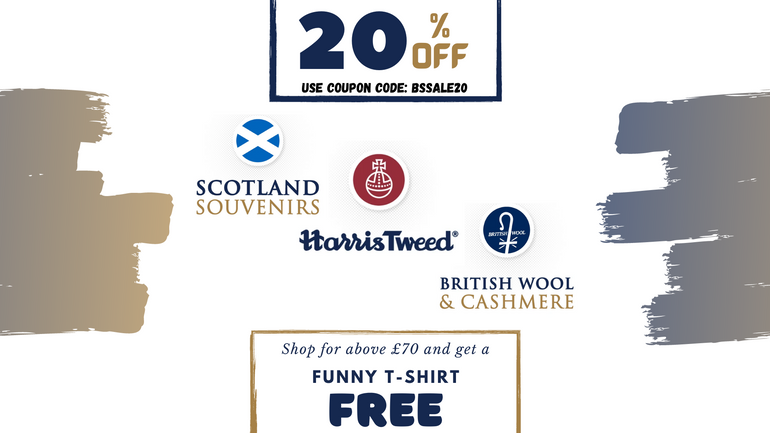 British Souvenirs announces 20% discount on all products. British Souvenirs is a souvenir store with a variety of tourist gifts, souvenirs and other licensed themed products in the UK.
Details of this offer:
You can use the code BSSALE20 to get 20% discount.
Offer starts on 28th July 2021 and ends on 15th August 2021 at 11:59m. BST.
Terms and conditions apply, here.
Exclusively for online purchases only.
You have more ways to save at British Souvenirs.
You will get a special funny t-shirt as a gift on the purchase of above £70 for Scottish Souvenirs, Cashmere collections and Harris Tweed collections.
Sign up for the email newsletter and be the first one to know about our special offers.
British Souvenirs offers free shipping in UK.
You can sign up for subscriptions for regular discounts.
British Souvenirs has various promotions and special offers throughout the year. The best way for you to stay informed about upcoming promotions and discounts is to sign up for emails by filling the form at the bottom of the website.