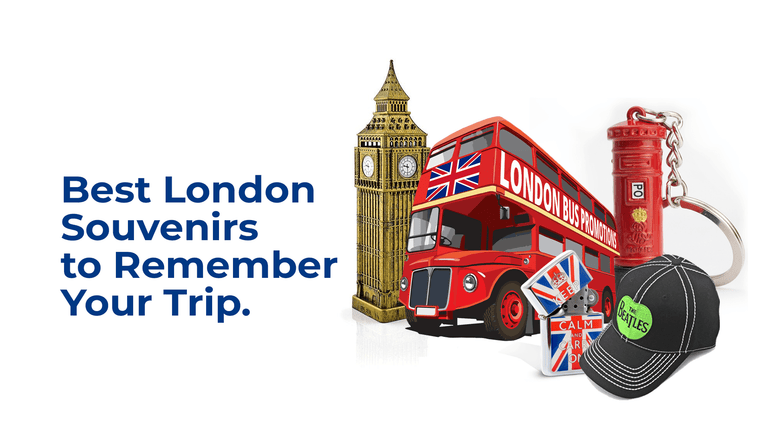 Are you seeking for the most amazing London souvenirs to bring home? Do you plan to offer your loved ones cheesy London souvenirs? If that's the case, these are the best London souvenirs to bring home as a reminder of your trip. London is home to over a hundred races, cultures, languages, and customs, and its diversity attracts visitors, those who want to go shopping, in particular. There are several stalls and shops where you may get your very own little Big Ben or the iconic Union Jack of London.
What should you bring back from London?
London is one of the world's most intriguing cities. It's hardly surprising that everyone wants to take a piece of London with them when they go. You've come to the correct place if you're looking for the greatest London souvenirs and presents to bring home to your friends and family. We've compiled a list of the best London souvenirs so you won't be stuck for ideas.
Double Decker Bus in London
London's red Route master bus is a well-known and beloved symbol. It's no surprise that Double Decker bus replicas are in high demand as London souvenirs and collector's goods. A bright red die-cast reproduction of a London Double Decker bus would be an excellent addition to any model collection.
Big Ben
A visit to London isn't complete without seeing the city's famous skyline and hearing Big Ben's chimes resound across the city. Why not recreate the grandeur of this historic
London clock tower
with a gorgeous reproduction
Big Ben model
that includes a working clock?
The Beatles Store in London: Beatles Merchandise
The Beatles have left an indelible mark on London's rock 'n' roll history. There is no better location in the city to pick up new and authentic 1960s Beatles memorabilia than this central London shop.
Among the countless Beatles-related items offered are clothing, postcards, sunglasses, toys, and even real signatures. You can listen to their wonderful music in the background while you browse..
You'll undoubtedly feel Beatlemania as you examine the souvenirs on offer here.
Checkout the best Beatles Merchandise in London.
Keyrings
London keyrings are a terrific way to personalize your stuff when you're out and about. They are famous collector's items as well as popular souvenirs. It's a no-nonsense gift idea since it keeps your keys safe and acts as a wonderful remembrance of your time in the magnificent city of London.
The Union Jack
The brilliant red, white, and blue pattern is trendy all across the world, and items featuring the Union flag have a distinctly British feel to them. For British-themed events, Union flags, bunting, and Union Jack souvenirs are ideal; also, Union Jack-themed clothing can be worn to show support or as a fashion statement..
Final Thoughts on London Souvenirs
I hope you enjoyed this list of London's most fantastic souvenirs. The city boasts fantastic options for any traveler, regardless of their interests or money. You'll be able to recall your excellent day visiting London with a colorful, personalized gift. 
These souvenirs are more than your ordinary tourist gift because they are made to last and stand out. They'll make your journey one to remember for a long time.