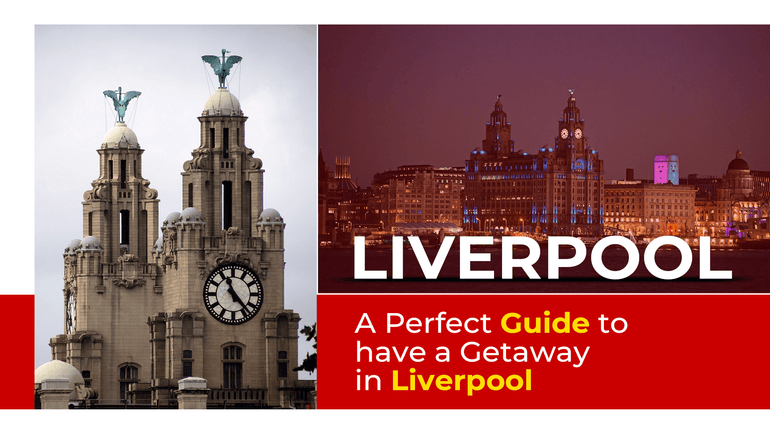 Are you planning a visit to Liverpool? Then we wanted to share our ideas for some of the best things to do. Whether you are coming here for the shopping, naval history, family attractions, museums, or food culture, there is a lot to do here!
This isn't going to be a comprehensive guide to absolutely everything to do in the city. Instead, we're going to focus on the highlights that a first-time visitor might want to see. This is geared to those who have one, two, or three days to explore Liverpool.
Liverpool is one of the most popular cities in England for tourists and visitors. Arguably most popular for its connections to the Beatles and well-known football clubs, it is a city that has a lot of history and is overflowing with the culture. It's a proud city with a multicultural population that's welcoming to visitors. With an endless amount of must-see tourist attractions in Liverpool, are you taking advantage of everything available?
Destinations to Visit for Your Perfect Gateway in Liverpool
The Beatles Story
The award-winning 'The Beatles Story' is the world's largest permanent exhibition devoted to telling the story of The Beatles' rise to fame. Located in the Fab Four's hometown of Liverpool on the stunning UNESCO World heritage waterfront at the Royal Albert Dock, The Beatles Story takes visitors on an immersive journey through the lives, times, culture, and music of the world's greatest band.
British souvenirs is waiting for you with the beautiful aggregation of Beatles Collections. Let's check out British souvenirs Beatle Collections.
Royal Albert Dock
The Royal Albert Dock is a complex of dock buildings and warehouses in Liverpool, England. Designed by Jesse Hartley and Philip Hardwick, it was opened in 1846 and was the first structure in Britain to be built from cast iron, brick, and stone, with no structural wood. As a result, it was the first non-combustible warehouse system in the world. British Souvenirs helps you to get some adorable products printed with Royal Albert Dock.
The Waterfront
The Waterfront Shaw, Lavasa offers a choice of luxury accommodation featuring 1 Bedroom and 2 Bedroom apartments on the waterfront at Dasve Promenade, nestled between Lake Warasgaon and the picturesque mountain ranges of Lavasa. The waterfront accommodates staying in the heart of Liverpool for you. Try to store some syrupy memories from Liverpool.
Mathew Street (Wall of Fame & Cavern Club)
Wall of fame in Matthew Street, Liverpool - home of the world-famous Cavern Club where the Beatles and many other famous groups/acts from the 1960s used to play. Location: Matthew Street, Liverpool, Merseyside, UK.
LIVERPOOL SOUVENIRS
British Souvenirs has a wide variety of Liverpool Collectables in our online souvenir shop. Come let's check it out.
LIVERPOOL MAGNETS
Liverpool magnets are beautiful fridge magnets that can stick your favorite things to the wall or fridge. It demonstrates the fantastic attractions in Liverpool. Take a look at British Souvenir's premium collections.
LIVERPOOL T-SHIRTS
Are you looking forward to a beautifully printed T-shirt collection with the label Liverpool? Then what are you waiting for? British souvenirs is ready to excite you with our new collections. Shop for Liverpool t-shirts online, 100% cotton and designed for comfort. We have a large selection of Liverpool T-shirts in our souvenirs store.
LIVERPOOL HOODIES
Check out our trendiest collection of Liverpool Hoodies ideal for outdoor events or just to keep you warm, and stylish, and to show off your love for the city of Liverpool.
British Souvenirs features the latest and quality Liverpool clothing and Liverpool Souvenirs online for the best price ever!
LIVERPOOL STATIONERY
Colorful & attractive Liverpool souvenir stationery including pens, pencils, notebooks, bookmarks, etc, all featuring classic Liverpool designs and images of Liverpool.
Get extraordinary arrangements on the most recent Liverpool writing material, from Liverpool wallets to LFC pens and other cool Liverpool things at the best souvenir store, British Souvenirs.
LIVERPOOL DRINKWARE
Shop a variety of high-quality Liverpool glasses printed with illustrations of famous Liverpool landmarks and icons. We have a wide collection of Liverpool Mugs and Coaster Sets. Get your Liverpool gifts now from the finest Liverpool souvenirs UK.
LIVERPOOL FOOTBALL CLUB
Shop our extensive range of LFC Souvenirs and Liverpool FC gifts to show your support for the Liverpool Football club. British Souvenirs has the widest range of Liverpool merchandise available online to show your love for the beautiful city of Liverpool. Products from LFC are officially licensed. Let's enjoy your getaway!
If you're backpacking to Liverpool don't forget to collect your souvenir on the go! And the must-see sights are listed to plan your time effectively.