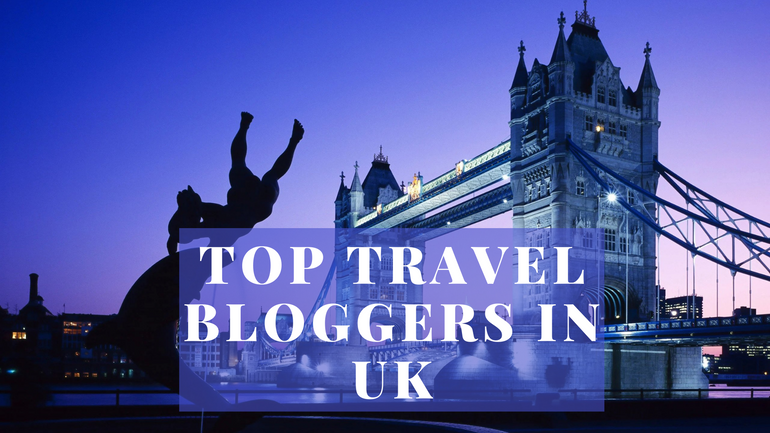 Emily Luxton is a full-time travel blogger from the UK. Her travel blogs are all about helping other travellers – especially solo female travellers to plan their own travel adventures. Her travel style is 'Deep Travel' that means she loves to learn about the places that she visits not just visit and click photos.
Facebook | Instagram | Twitter | Website 
 Pommie Travels
Victoria grew up in Manchester, England and graduated in 2008 with a 2-1 (Hons) in Journalism and Thought. In 2009 she founded her blog "Pommie Travels". She is an award-winning travel blogger. She blogs with inspiration and advice for everyone who wants to travel the world. She travelled to more than 54 countries.
Facebook | Instagram | Twitter | Website
Global Grasshopper
Becky travels frequently to the UK and owns Global Grasshopper. She is an award-winning blogger and her blogs are resources for the independent traveller. She was also supported by a team of avowed snobbish travellers and together they embark on a journey to discover the secrets of the world's most unique, hidden and beautiful places.
Facebook | Instagram | Twitter | Website
Helen in Wonderlust
Helen is a travel blogger, adventurer, and Africa tour leader. Part Disco Queen, part Wild Woman. She loves to travel all over the world and she loves Africa the most. She started blogging to share information, dispel myths about the African continent, and encourage and help others to travel. She is also a yoga teacher or Chakra dancer. She is running an online shop, 'Africa & Wild', or leading adventure tours and yoga retreats in Africa with her tour company 'Rock My Adventure'.
Facebook | Instagram | Twitter | Website
Compass Chasers
A travel blog from two travel professionals, Antonia and Pete. Together they hunt adventures all over the world. Antonia works in travel public relations and Pete works in travel marketing and they have visited more than 50 countries alone or together.
Facebook | Instagram | Twitter