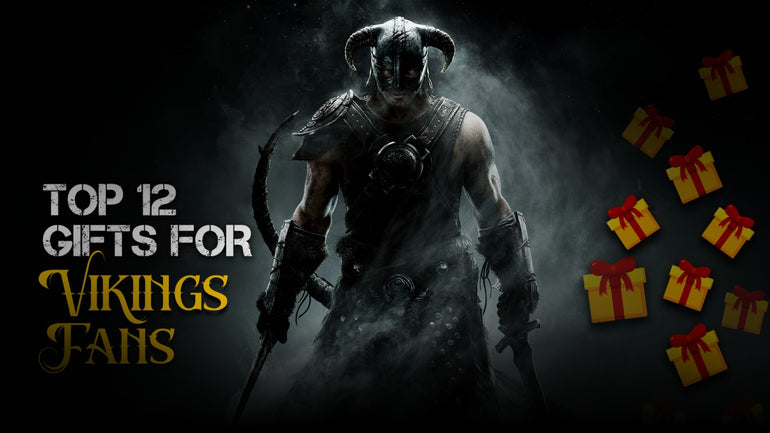 Are you looking for directions to choose Vikings collectables at the best price, and you don't know where to buy them? We have prepared for you a quick selection of the best Vikings collectables that can be purchased on the market. Choosing the perfect gift is always a problem given the holidays of this period, which is why we want to present you a detailed roundup of Vikings-themed products, which we hope will be useful for you.


York Viking Rune Y 
Eihwaz Rune: The pendant helps you carry your love for the heritage in style. The Eihwaz rune pendant displays the letter 'Y' and symbolises resistance. It symbolises death and the process of rebirth. However, as per traditions, Eihwaz represents the Yew tree, which symbolises endurance and eternal life. The pendant would be a perfect gift for any Vikings fan.

Pewter keyring Valknut
The Valknut symbol has great significance in the Viking world. The three interlocking triangles featured on the keyring have two different meanings per the Viking tradition. The beautifully designed pewter keyring would be a great addition to any Viking fan treasured possessions.

Resin magnet York Viking ship
The colourful resin magnet features a Viking ship model on the wave of the sea, along with a cheering warrior on it. This magnet is a perfect gift to the avid Vikings fan to flaunt their love for the fantasy saga.

Sword Lamp
The sword lamp can enhance the ambience of your home with the perfect medieval design and features. Expertly hand-painted for perfection, the sword lamp is made from resin, featuring a fan of differing swords. A bulb is placed behind the sword display. The sword lamp could be a great gift for your loved one with a unique design!

York Viking Thor Hammer Embroidered T-Shirt-Charcoal Melange
T-shirts make the perfect gift for anyone! The classic Vikings t-shirt is made of high-quality fabric to ensure comfort and is designed perfectly to be liked by any Vikings fan.
Shot Glass York Viking
Gift this specially designed shot glass to make your loved one's weekend shots memorable. Adding a historical touch to the mood, the shot glass features random Vikings highlights.
Always Be Viking Jumper-Black
Jumpers would never go out of style but stay classic fashion apparel! The black jumper features an attractive quote and the Vikings helmet and sword.
Viking Painted Pawn Figure
The art lovers in Vikings fans would love this beautifully crafted pawn figure. Made from marble and resin, the figure is hand-painted for perfection. Any gothic fan would love to receive this elegant piece of art.
Viking Bottle Stopper Tree of Life
Vikings fans would love Norse mythology! Hence, receiving the tree of life can definitely make them happy. This one would steal the heart of any Vikings fan with the perfect design and material!

Ghost Wolf Goblet Large
The stunning Ghost Wolf Goblet is a premium gift for your beloved Vikings fan. The elegant design made in resin makes anyone fall for it!
Iron Maiden Tankard
The unique design makes the tankard look elegant and premium. Cast in resin, the tankard features Eddie the Trooper holding sabre. Those who love the Vikings saga is sure to say yes to this elegant gift.

Snow Globe York Viking
Snow globes are always chosen as one of the best gift ideas! Here, the snow globe features a Viking soldier inside. It could be an ideal gift choice for anyone.

While these are just a few suggestions, you can browse the website for more exciting gift ideas for Vikings fans.