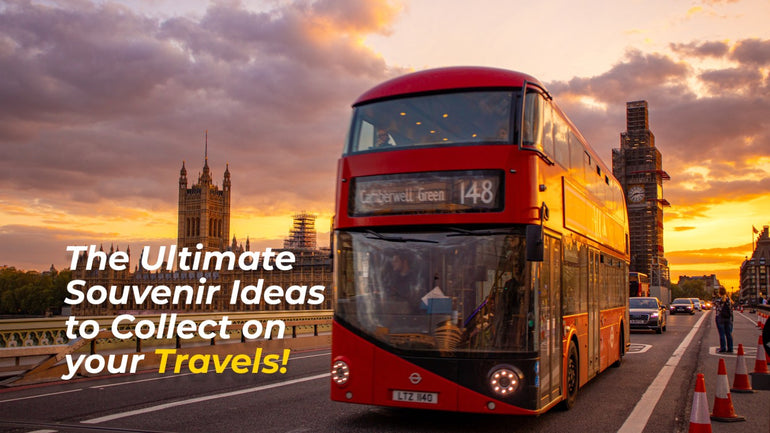 How many times have you wondered which souvenir to take with you on your return from a holiday, for your closest relatives or friends? Surely many! It's easy to say that every city or town has its own particularities and that if you don't have space and weight problems, you will find typical or particular products almost everywhere. Collecting souvenirs can be a lot of fun when travelling. Whether they are free, cheap, or expensive, the souvenirs that come together and create collections become symbols of the special places you have visited and the experiences you have had.

Hence, it would be handy to have a perfect guide to choose which souvenir to buy on the go without spending your money unnecessarily and to add objects to collect dust on furniture and shelves. If you wonder what to buy as a souvenir for your next trip, you can take a cue from the compulsive list of items from British Souvenirs. Here's a helpful guide to choose from the many options:


Paper Souvenirs
The great thing about picking up paper souvenirs is that they are light. No matter how stuffed the suitcase is, there is always room for flat paper goods. To protect them from getting wet or curling, consider adding a plastic bag when you pack and conscientiously slipping each capture inside. Paper souvenirs include the following:

● Postcards from all over the world you will visit
● Paper luggage tags
● Stickers and decals
● Maps and book tour pages
● Itinerary candy cards


 Souvenirs from souvenir stalls
There are pros and cons to buying them from a souvenir store. On the one hand, they can be expensive, and the items you see are the ones you can find elsewhere for less money. On the other hand, if you know that you don't go through that way again, and you see something you need, this may be the only chance to acquire it. In some countries, you are expected to haggle over the price.

● Postcards
● Colourful postage stamps
● Small pins
● Flags
● Souvenir magnets


Various Souvenirs
Anything can be converted into a souvenir if you have a creative imagination. And once it's in your possession and you have time at home, transform your travel treasures into an assembly that takes pride of place in your home.

Not able to travel due to the pandemic, but love collecting souvenirs? You can still get your favourite souvenirs from the right place. British Souvenirs has online and offline facilities for you to choose from a wide range of souvenir collections. No matter whether you couldn't get your travel souvenir home! It's now got easier in just a click. From London, Scotland, Liverpool to York Souvenirs, British Souvenirs has the best collections for you to choose from. Check out the website to take a look at the souvenir collections!