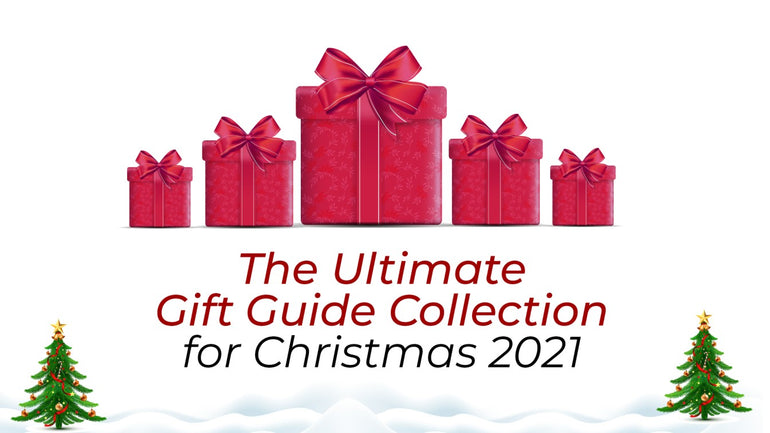 Most of us boil down to a few days before December 25th to buy Christmas gifts, turning what should be a delightful time of shopping into a crazy race against time! Every year the choice becomes vaster, and it is actually easy to get lost among the many proposals available: very often, in fact, Christmas gifts for your beloved ones are the most difficult, but also the most stimulating, to look for, the ones that make us come to the most doubts and uncertainties.

Picking out the best gifts from the clutter isn't that easy, especially when it rains Christmas offers and special sales. In this post, we have tried to summarize for you the best Christmas 2021 gift ideas to take inspiration from, divided into many different areas, from affordable Christmas gifts to expensive ones, passing through the original ones and more. Is the topic for you? So off with the post, let's get started!

Christmas T-shirts:
There is an infinite world of wool and cashmere sweaters or sweatshirts with or without hoods to venture into, with a variety of shapes, colors and materials in which to find the perfect gift for almost anyone. From the classicism of printed or themed, from cotton to wool, British Souvenirs has the best collection of Christmas t-shirts to steer clear your choice of Christmas gifts.

 Fandom Collectables:
There might be at least one in a house fond of fandom-themed products and collectables. Don't you have a friend who is a die-hard fan of Game of Thrones? From fandom-themed goblets to beautiful jewelry pieces, there's quite a wide range of collectables available at British Souvenirs. You can even find themed t-shirts and figurines for that Viking fan. The range of collections includes Game of Thrones collectables, York Viking Collections, Shakespeare Collection, and Beatles. You are sure to be spoilt of choices here at British Souvenirs.

British Wool and Cashmere:
Cashmere scarf and stole never goes out of style! They can make the perfect Christmas gift for your beloved ones as well. Our collection includes 100% pure cashmere scarfs and stoles to keep your beloved ones warm and comfortable. The tweed and knitted collection include quality, trendy clothing and wool blend mittens to ideally add to your winter styling accessories.
We hope this broad Gift Guide Collection for Christmas 2021 helps you plan your Christmas budget wisely! With the wide range of collections, British Souvenirs would be the perfect place for you to choose your Christmas gifts!