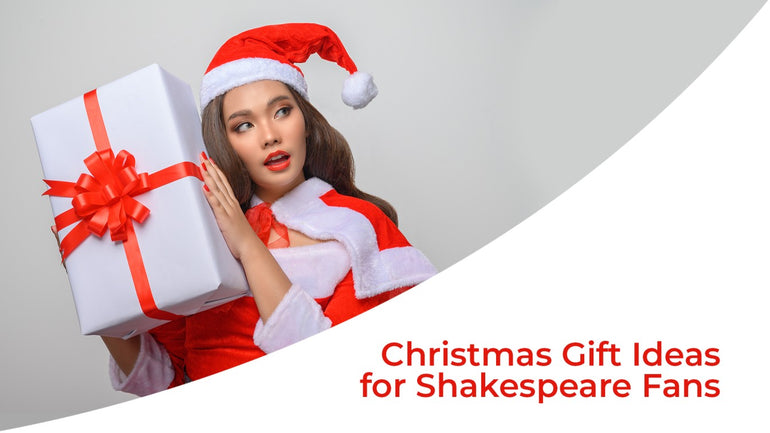 The most confusing part is choosing the right gifts for your loved ones when it comes to Christmas. From preparing the list to calculating the budget, Christmas gifting takes a lot of time and arranging. Here's a list of gift ideas that might help you in sorting better. The list would be perfect for those who love Shakespeare! Find something for your sibling, friend, colleague, or yourself. 
 Shakespeare Hoodie Pink
A thoughtful gift is always a great choice. A hoodie is a perfect gift for the Christmas season to keep your loved one warm and comfy. This stylish pink hoodie is for the one who loves Shakespeare. It can keep them smart on colder days as an ideal outdoor outfit.
Sua Heart Epoxy Keyring
\If you are from Standford Upon Avon, the home of Shakespeare, show off and carry your pride through this lovely keyring. The keyring features a picture of William Shakespeare's birthplace, Anne Hathaway's cottage and Stratford-upon-Avon collectables. This is an essential souvenir gift for any occasion, and Shakespeare fans will enjoy it.
Shakespeare Fiberboard Epoxy Magnet
Magnets make beautiful collectables, and many enjoy collecting them. This fibreboard epoxy magnet features the church where Shakespeare was baptised and buried after death and Shakespeare's image. This beautiful souvenir is an ideal Shakespeare gift choice for any Shakespeare fan.
Sua Birthplace Cameo Silver Plated Spoon
People love decorating their homes to welcome guests, especially during Christmas. This stunning silver-plated spoon set could add to the elegance of home cutlery! It would be a fine decoration to your or your loved one's kitchen.
William Shakespeare 6 Pieces Coin Set
There might be someone on your list who loves to collect antiques! This one is an ideal gift choice for those on your list. It features six antique coin replicas in a wooden frame. The set shows off your love for Shakespeare collectables and antique pieces.
Stratford-upon-Avon Shakespeare Mug
Printed mugs will never go out of style! People love them, no matter what the season is. The Stratford-upon-Avon Shakespeare mug features high-quality printed pictures of Shakespeare and the names of his famous books. If you have a die-hard Shakespeare literature fan, this mug is an ideal choice to consider!
Stratford-upon-Avon Icons Series 13 Notecard Wallet
This beautifully made notecard wallet has ten notecards with envelopes. The wallet has attractive pictures of Stratford-upon-Avon. It is an ideal gift choice for children of any age!
T-Shirt I would Challenge You
It's not hard to find people who love to wear t-shirts with funny quotes! If you have someone like that on your list, here's the perfect gift idea for you! This high-quality t-shirt with a funny Shakespearean quote will be a great gift choice!
Snow Globe Shakespeare Bust -Small
Snow globes are always loved by people when it comes to Christmas gifts! This Snow Globe Shakespeare Bust would make an ideal Shakespeare souvenir. With a wonderfully sculpted bust of William Shakespeare inside the globe, it would make a beautiful addition to any home. Stratford, this delightful snow globe also features Bard's birthplace on its stand. Spread happiness with this unexpected gift to a Shakespeare lover!!
 You've got plenty of choices when planning to buy Christmas gifts for Shakespeare fans. British Souvenirs has a broad range of collections that include a wide variety of Shakespeare-themed clothing, collectables, keyrings, drinkware, home decor, and stationery. Whether you are looking for authentic merchandise or a classic gift, this list would be helpful!