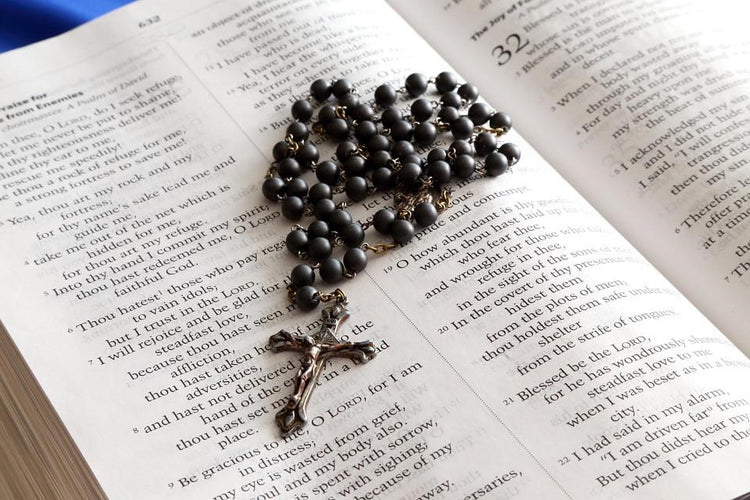 Visiting new places which you've always wanted to see is a dream come true. Returning home after a holiday is like being cruelly awakened much too early after a late night out on the town. Now that you're awake, it's back to life in the fast lane. However, that doesn't mean your lovely holiday won't be remembered. Why not bring home a souvenir from all those places you've visited? Along with souvenirs of cities and historic sites, you'll want to bring back religious souvenirs of all the amazing churches and cathedrals you've toured. Here are 5 of the very best religious souvenirs for your collection.
Let's Start With a Bit of Advice
Although you would think that all those basilicas, churches, and cathedrals would have souvenirs for you to purchase, this isn't always the case. Maybe they didn't see a need to reorder any once their supply was depleted because covid restrictions kept tourists away. Just because you can't find a souvenir locally, doesn't mean you can't order one to be shipped back home from an online site like Holyart. Where do you think many of these places find their souvenirs as it is? They probably shop there too! Now, onto what you are looking for.
1. French Baptismal Souvenirs
While every Catholic would love to do a pilgrimage to the Shrine at Lourdes, it doesn't mean that's the only French holy site they will visit. Imagine touring a quaint little church in the countryside of France only to fall in love with its ornate baptismal font. Although you've taken photos, there's nowhere to buy a souvenir. You can find plenty of souvenirs of the Lourdes Shrine, but not so for this little country church. When visiting that online store mentioned above, you can order a French baptismal souvenir to keep with your collection from the trip.
2. Black Virgin of Rocamadour
Still in France, you are in the village of Rocamadour where pilgrims came 30,000 strong already in the 12th century. Here they would pay homage to the Black Virgin and the community is still there to this day. Don't forget to bring home a souvenir from this amazing piece of Christian history in the Southwest of France.
3. St Peter's Basilica, Vatican City
When touring holy places in Europe, what could be more impressive than St. Peter's Basilica in the Vatican City? Until 1989, this was the largest church in the world and it is where the reigning pope holds several functions a year. From postcards to plaques and even t-shirts, you won't lack for souvenirs here!
4. St. James' Parish Church, Medjugorje
This is the town of the miracles of Medjugorje where the Blessed Virgin appeared to six children beginning in 1981. The country was then under Communist rule and although they sought to keep it quiet and negate the visions, word spread, and this town is now on the list of any Christian pilgrim touring Europe. You will find plenty of souvenirs here where miracles are still being claimed to this day.
5. Cologne Cathedral, Germany
While there are no miracles attributed to a Cologne Cathedral in Germany, this particular church took an astounding 632 years from the moment the first stone was laid until completion. It's a work of art in itself and one of the reasons why so many tourists put this on their European pilgrimage itinerary. Don't forget to bring back a souvenir like the many lovely postcards and photos of one of the most impressive cathedrals in the world.