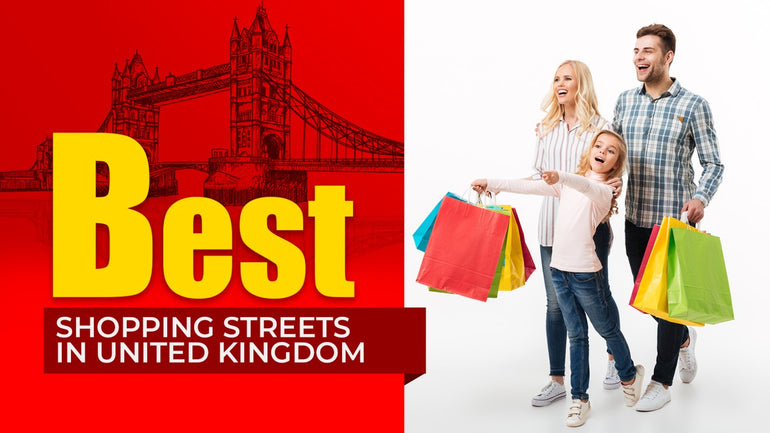 Oxford Street
This is the busiest shopping street In London with half-million daily visitors. Oxford Street is considered the heart of the city's shopping, with approximately 300 shops and souvenir stores. This street remains in high demand as a retail location. Londoner's favorite is Selfridge where fashion, furniture, and food are available for purchase. It's constantly changing, controversial.


The Shambles
This is an old street in York, and york's most famous landmark. Shamble is the best medieval shopping street in Europe, The best place to get your york collectibles. This street is the perfect place to combine a bit of shopping and sighting. This street was made narrow by design. The beautiful old buildings have been restored from vintage boutiques to delicious chocolatiers to explore.

Bond Street
A concentrated area of sophistication and designer shops, Bond street is where the rich and famous flock. Bond Street is one of the most sought and extravagant real estate blocks. This shopping area has the most expensive brands and has a setup larger than life fancy stores. Bond Street is heaven that would keep thyself engaged for hours.


Knightsbridge
It is recognized by the London plan as one of the most prominent international retail centers in London surrounded by the lush greenery of Hyde Park and the traditionally elegant architecture. This is the perfect spot for a souvenir shop while taking in the beauty of the budget. Knightsbridge is another well-known retail district and one of the more unchanged, appealing parts of central London.


Carnaby Street
This is the world-famous shopping heaven that holds a special place in the history of London. It is also famous for pedestrian shopping streets. A London hub for high and independent fashion and lifestyle brands with more than 150 shops and 60 iconic British pubs, restaurants, and cafes. As you step through the iconic arch, you'll find yourself transported into a world of unique shopping and dining experience.


Westfield London
This is an American-style shopping mall. There are more than 300 brands and high-street retailers residing in this shopping mall, as well as the village an area all its own compared to the rest of the mall its fashion. Many events, various master classes, and from parties take place there.

King's Road
This area came to life during the 60s and 70s and is now the place to find trendy boutiques, high-street regulars, designer shops, and interior design inspiration. Clothing shops on King's Road are for the customer with a lot of cash or high-limit credit cards, so be prepared to find higher prices on the cute dress and pair of heels you find. Hit the right stores and you'll find the vintage gear you might like or might just give you a good laugh.